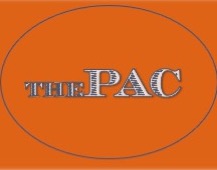 CHURCH HISTORY
Pikeville Apostolic Church was first established as a UPCI Home Missions work and incorporated on December 4, 2021 under the name of Tabernacle of Praise United Pentecostal Church, Inc., and under the pastorate of Rev. Curtis Franks. Under the leadership of Bro Franks, the Church met in various rented facilities, the first location was on Town Mountain in Pikeville, KY and then the church moved to 3rd Street in Pikeville, KY and later moved to a store front church on Cassidy Blvd. After about 6 years, Bro Franks took a pastorate in Illinois which resulted in a search for a new pastor.
Under the direction of Section 3 Presbyter Bro Anthony Keaton, Bro Joseph Crum took the oversight as interim pastor as the search for a new pastor continued. The search ended when the Church voted Bro. Cliff Hager in as their next pastor.
Under Bro Hager's leadership, the Church began to search for a permanent place to call home. The congregation was able to purchase a building and land at 4754 Raccoon Road, Raccoon, KY. (The Present Location) Bro Hager along with the saints also changed the name from Tabernacle of Praise to The Pentecostals Of Pike County. After serving approximately two years, Bro Hager retired and the search for a new pastor once again ensued.
Under the leadership of Section 3 Presbyter, Bro. Gene Easterling, the congregation unanimously voted to accept Bro. Richard McKinney as their new pastor on Wednesday, September 9, 2020. Looking to revitalize and restructure the current work, Pastor McKinney and the congregation agreed to change the name of the Church from The Pentecostals Of Pike County to Pikeville Apostolic Church.
Pastor and Sis McKinney have a vision for Pikeville Apostolic Church. We want it to be a revival church with a solid Apostolic presence in the Pikeville Kentucky area.
Since Pastor McKinney took the pastorate, the Church has installed a new heating and cooling system, remodeled the Sanctuary with new drywall, new ceilings, new lighting, and remodeled the Ladies Restroom.
Our future plans are to continue with the remodeling phase of the present building with the Men's Restroom, new water lines, water heater, a complete Kitchen restoration, new Sunday School Rooms, and establish a Sunday School Department and Youth Department.
While the issues and regulations with the COVID pandemic have presented a myriad of challenges, the Lord has given the increase as we have seen growth in attendance and interest in the work.
If you don't have a Home Church, let Pikeville Apostolic Church be your Home Church. If you believe the Lord has big plans for Pikeville, KY, connect to this growing work and let's win this area/city to Jesus.
Join us as we do big things in a small town.